Children's ministries develops the faith of children from birth through age 14, leading them into union with God. It seeks to provide multiple ministries that will lead children to Jesus and disciple them in their daily walk with Him. It cooperates with the Sabbath School and other departments to provide religious education to children and fulfills its mission by developing a variety of grace-oriented ministries for children that are inclusive, service-oriented, leadership-building, safe, and evangelistic. Our offers weekly children programming during regular church services as well as annual programs such as: He is Risen Party, Vacation Bible School, and Fall Festival.
Vacation Bible School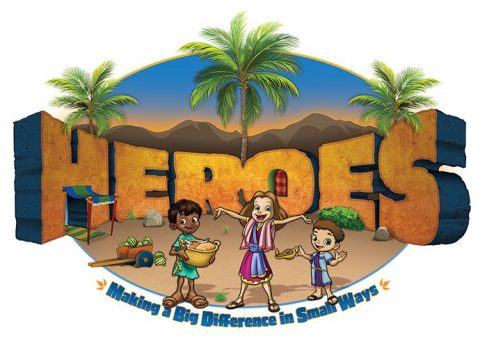 Get ready for summer fun at Heroes Vacation Bible School!
Kids love heroes and this summer, instead of talking about superheroes from the comics or movies, this new VBS from the Seventh-day Adventist Church will teach them about heroes from the Bible. Miriam, Samuel and Rhoda were all kids who did little things that made a big difference.
Each day we will discuss different characteristics of real heroes. Kids will see that Jesus is with us and will help us be heroes by doing little things that make a big difference. They will learn to be brave for Jesus, devoted to Jesus, caring for others, bold in sharing, and generous with others.
Your kids will love the fun and interactive learning experience at Heroes Vacation Bible School. Children who are ages 5-12 or grades K-6th can be registered.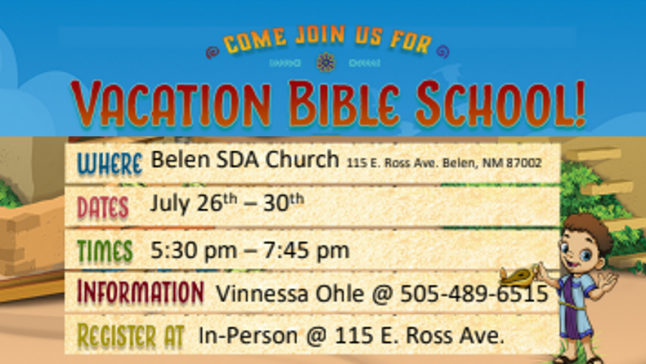 You can register your children in person at our church or online by following this link: VBS Registration Form.
If your child has special needs we can accommodate, please fill out this additional form: Special Needs Survey.
Volunteers
Any church volunteers who will be working with the children of our church and community must take required online training and background check. To access the training and background check please click here.